https://pbs.twimg.com/profile_images/1181225112/Hugh_photo_.gif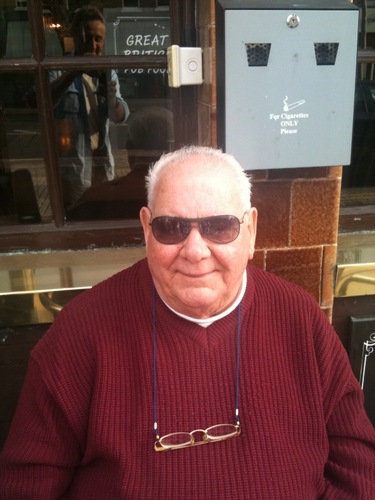 The funeral service for Hugh duly took place at Mortlake Crematorium this morning and he was given a very respectful sent off  "to the big jazz club in the Sky"

We entered the Chapel to the sound of Acker Bilk and his clarinet. Then we heard many of Hugh's lifetime stories . Bombed out of Whitehall Park Road home in 1943. His mother was a fine dressmaker and specialised in wedding dresses for one and all.

Who would have known that Hugh Alexander Telford was a long distance / cross country running champion at Staveley Road School and he often appeared as a pace-maker at Athletic events at the Polytechnic Statdium in Hartington Road.

He had worked for the Council and had seemingly enjoyed a good life. In later retirement he just loved the local forums and over some 10 years he posted thousands of messages… specialising in animations..and keeping us amused.

His appearances on the High Road, outside the Roebuck, (and he loved Fouberts) readily come to mind.

"Just like a distant star in the sky going out….. and from earth it's sparkle still visible for years and years… so will Hugh be around for a long time."

We retired to The Old Station House for refreshments and reflection.